Hammack & Co., CPAs, LLC is a public accounting firm located in the Greater Houston area. For over thirty-five years, we have been servicing businesses, individuals, trusts and estates throughout Texas, the United States and South America.
Being a small CPA firm, we are dedicated to providing personalized quality client services. At Hammack & Co., CPAs, LLC we strive to create valuable relationships and are committed to helping you reach your personal and business financial goals.
Hammack & Co., CPAs, LLC offers accounting, bookkeeping, part-time comptrollership and tax preparation services to individuals and small-sized businesses. We provide our clients with complete support, including bank reconciliations, payroll tax, sales tax, and financial statements. We'll work closely with you to manage every aspect of your accounting needs.
BRUCE HAMMACK, CPA
bhammack@hammackcpas.com
Certified Public Accountant, Licensed by the Texas State Board of Public Accountancy
Bachelor of Business Administration – Western Michigan University
Managing member of Hammack & Co., CPAs, LLC
MICHELLE C. CROCE, CPA
mcroce@hammackcpas.com
Certified Public Accountant, Licensed by the TX State Board
Graduated with a Bachelor of Science in Accounting, University of Houston – Clear Lake
Member of Hammack & Co CPAs, LLC
American Institute of Certified Public Accountants
Texas Society of Certified Public Accountants
Houston CPA Society
Member of Hammack & Co., CPAs, LLC
DOROTHY COOKSLEY, E.A.
dcooksley@hammackcpas.com
Enrolled Agent
Former Director La Porte Chamber of Commerce
RANDY WOODARD – REGISTERED TAX PREPARER
rwoodard@hammackcpas.com
Bachelor of Business Administration – University of Texas
Former Chairman of Board – La Porte State Bank
Former Director La Porte Chamber of Commerce
Former Director Colonial Bank
JENNIFER HAMMACK – ACCOUNTANT
jennifer@hammackcpas.com
Bachelor of Science in Accounting – University of Houston Clear Lake
Former Director La Porte Chamber of Commerce
JESSICA LUEBE – REGISTERED TAX PREPARER / BOOKKEEPING MANAGER
jluebe@hammackcpas.com
Associate of Applied Science in Accounting – Lee College
SANDRA WALTON – OFFICE ADMINISTRATOR
swalton@hammackcpas.com
Business of the year 2016
La Porte Bayshore Chamber of Commerce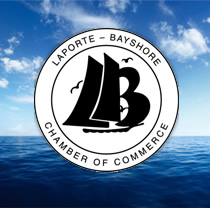 Miss. Hammack & Co. CPAs
Tayler Timmons -Second Runner Up